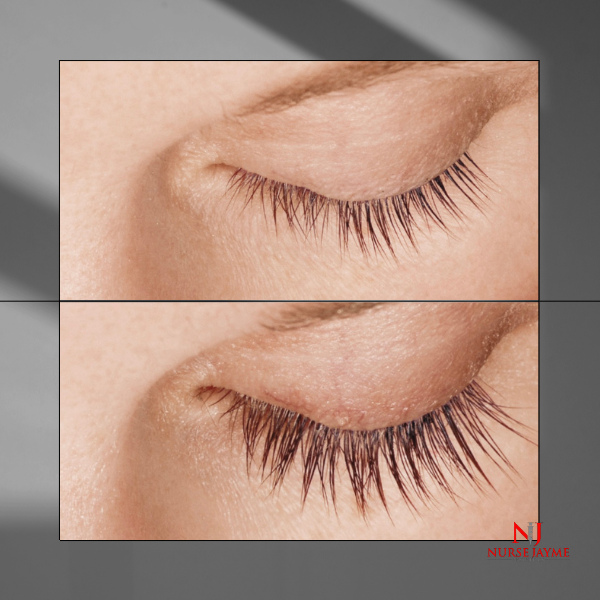 Latisse
Latisse is a topical eyelash lengthening and thickening serum that's FDA-approved to help patients achieve longer eyelashes and fuller eyelashes. This eyelash enhancement treatment comes from Allergan, the same company that makes Botox, Juvéderm, and SkinMedica, along with other reputable cosmetic product lines and treatment devices.
If you're interested in beginning an eyelash enhancement treatment plan with Latisse, the process begins with an initial consultation at our office. We will evaluate your eyelashes and listen to your goals and then prescribe Latisse so that you can begin using the product to achieve your goal eyelashes as soon as possible. The treatment process is quick, painless, and will take you mere seconds of your time each night.
You'll simply take your serum and apply it to the upper eyelids, just as if you were applying eyeliner, but you don't need to apply it to your lower eyelids. If you wear contacts, remove them before applying the serum.
As soon as the serum dries, you can put your contacts back in or keep them out overnight. If we determine that Latisse is a good option for you, you'll be provided with clear instructions on the application process so that you have everything you need to begin the treatment.
Once you begin this treatment process, you'll begin to see longer eyelashes and fuller eyelashes after the first few weeks. Typically, patients notice an improvement in the appearance, length, and thickness of their eyelashes after eight weeks, but sometimes it takes the full sixteen.
As soon as you have reached your eyelash goal, you won't have to apply Latisse every night anymore. Instead, you'll simply apply it two to three times per week to maintain your eyelashes long-term.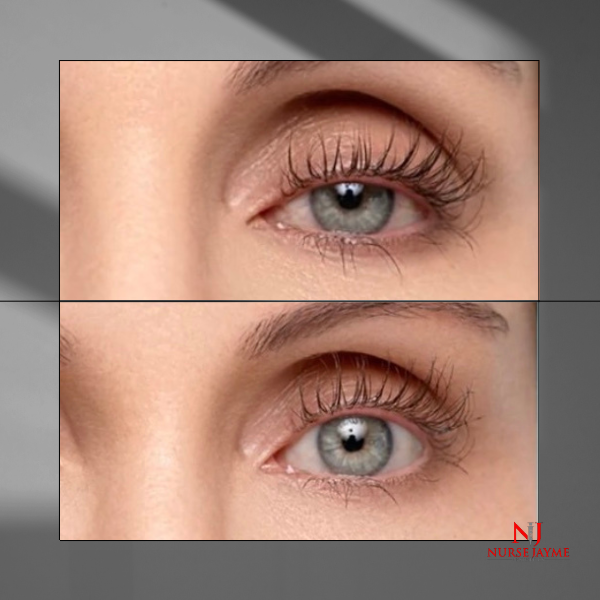 Upneeq
Bright Eyes, Brighter Days
Upneeq
Upneeq is a revolutionary prescription eye drop that brings a new level of vitality to your gaze. It's designed to treat acquired blepharoptosis, a condition where the upper eyelid droops, sometimes impairing vision and impacting your appearance. Upneeq works by stimulating the Müller's muscle, a tiny muscle in your eyelid, to contract and lift the lid. The result? Instantly brighter, more open eyes that not only enhance your visual field but also leave you looking more alert and rejuvenated. With just a single drop in each eye each morning, Upneeq can help you face the day with confidence and clarity. Say goodbye to drooping eyelids and hello to a brighter, more vibrant you.
What Pairs With Eye Enhancements
Ready for brighter eyes?
These products are available in clinic only. Contact us to schedule a time to purchase or pick up at your next appointment!
Contact Us